So we're at the halfway point in the One Room Challenge and this past week just didn't happen. I had planned to start painting but then the days just disappeared.
But we're finally getting there this weekend!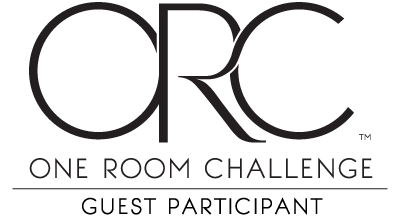 If you're just joining, you can catch up on my bedroom refresh journey here:
Week 1 – Befores | Week 2 – Moodboard and Inspo| Week 3 – DIY Channel Headboard
And here's a reminder of what the moodboard looks like.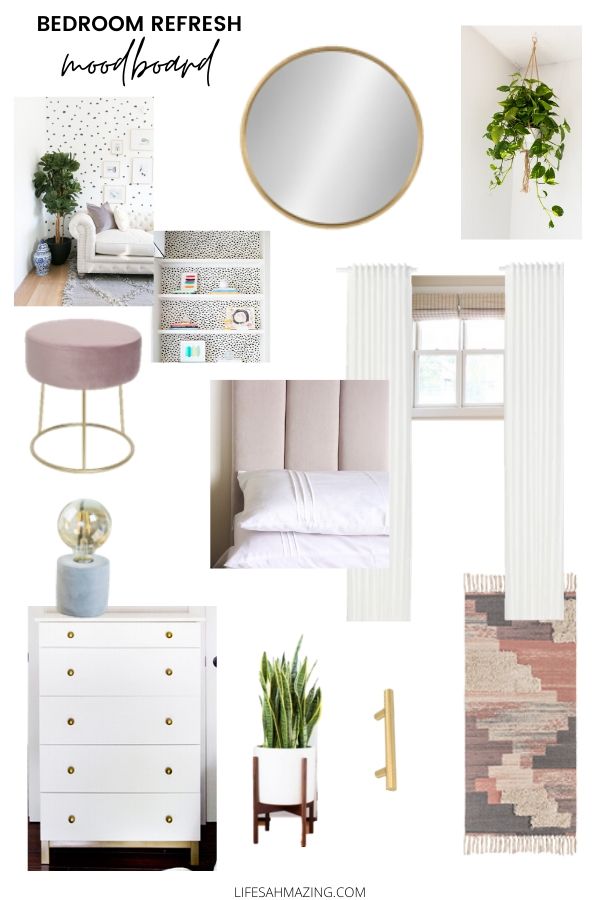 I didn't mention it on the moodboard post, but I'm sticking to white and bright for the room colour.
So I'll be using Sherwin Williams Extra White (SW 7006) in my bedroom.
For the nook, I still haven't made up my mind on which colour to use for the stencil/pattern. But the base colour will be the same so I painted it white as well.
To prep for painting, I wiped down the walls with sugar soap diluted in water and a sponge to remove any dirt and grime from the walls.
If you check the before photos from week 1, you'll notice the walls were in bad shape with lots of discolouration.
(And I may or may not have previously half-painted the walls and never finished a couple years ago).
Then I taped the baseboards with Frog Tape.
Since I was painting over white, I didn't need to prime the walls before. And I only painted one coat.
I used a roller for the main walls and a small angled brush for the corners and edges.
This weekend was pretty gloomy so I haven't gotten a proper photo of the space as yet. I'll update the post with more photos afterward.
You can check out all the progress others have made this past week here.