Today's the day! It's been a long 8 (technically 9) weeks and I'm so excited to reveal my bedroom refresh.
It's been a long journey filled with lots of painting and screwing and unscrewing a gazillion tiny screws but I'm sooo happy with how it all turned out.
As a refresher, I wanted to create a calming space with lots of white, some natural textures and topped off with gold finishes.
It turned out exactly as I wanted and I'm sooo glad this bedroom refresh is more or less dooonne!
There are a couple of things I still need to do/get (like a larger mirror) but I'll take my time with those.
Before we get into the reveal, here's a reminder of what the bedroom looked like before.
I linked some of the sources for the items below. This post contains some affiliate links for your convenience. See my full disclosure here.
And now for the afters:
I'm in LOVE with my headboard. Here's the post with the video and written tutorial.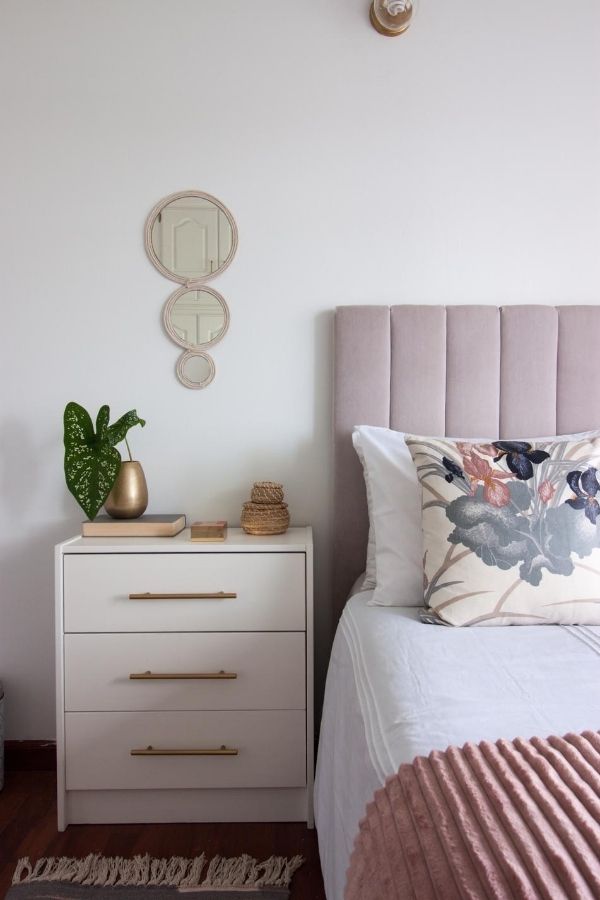 Being able to use this macrame planter my mom made over 30 YEARS ago was really important to me.
It's perfect for the faux Hanging Ivy plant. I used a kitchen serving bowl as the "pot".
Just changing the style of the handles and spray painting the handles and hinges in the same gold spray paint (this is one is my fav!) made a huge difference.
The vanity nook is another favourite in this makeover.
Here's a couple side by side pics. I LOVE looking at this nook now!
My Ikea Tarva dresser got a sleek makeover with some Dulux satinwood paint and these sleek gold pulls.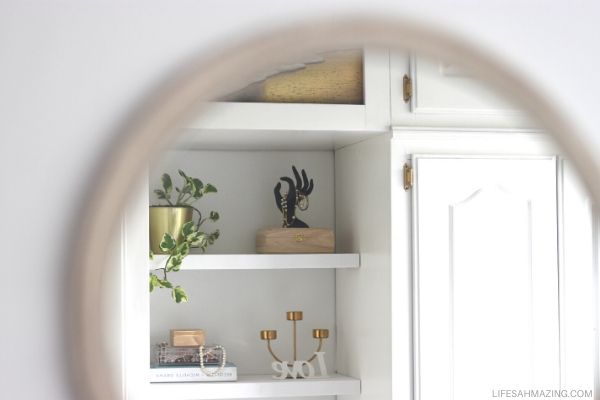 I still have some more pics to take. For now, I'm ridiculously happy about how everything turned out!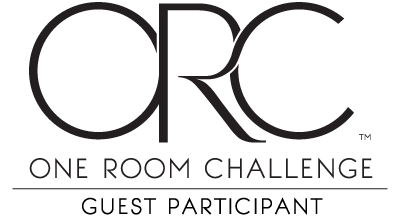 Catch up on the other weeks here: Week 1 – Befores | Week 2 – Moodboard and Inspo| Week 3 – DIY Channel Headboard | Week 4 – Paint | Week 6 – DIY Vanity Nook | Week 7 – Spraypainted Cabinet Pulls and Hinges
I was so excited to participate in the ORC! Be sure to check out the other reveals here. I've been really focusing on finishing my space but I've already peeked at some gorgeous room makeovers and I'm looking forward to checking them out properly this week.