Need some gift ideas for Mother's Day? I've rounded up 9 gift ideas for moms ranging from skincare gifts for mom to gifts for the plant-loving mother. Showing our love and appreciation for moms, mother figures and women in our lives is so important.
There are so many different realities on the spectrum of motherhood so sometimes you can get struck in knowing what to buy, especially for someone who has everything. So I've kept these ideas simple and focused on things mom can use exclusively for herself.
OK let's get started!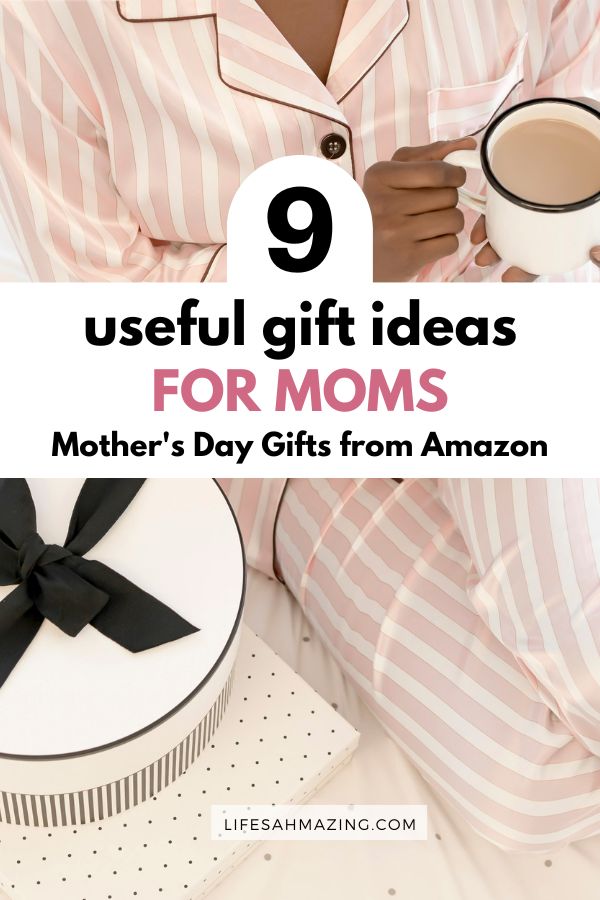 (The post contains some affiliate links, which means I may earn a small commission on qualifying purchases. Read full disclosure here.)
Best Gifts for Mom
I've had this set from Kitsch for a few years. It comes with a satin pillowcase, eye mask and hair scrunchie. I have the muted leopard print set but you can check out the other colours here. It makes a great set for travelling moms as well since it's super lightweight. I've definitely used my satin eye mask on flights before. Added bonus – it's currently Amazon's choice for Satin pillowcases.
This Tatcha Starter set has over 1500 5-star reviews. It's a great set for moms who may need to amp up their skincare routine or even moms who are already skincare obsessed.
For the mom who needs some regular pampering (I mean this can go for all moms, right?!?), this monthly self-care subscription box looks divine. This is especially great for a mom who doesn't want anything.
We know that colouring books for adults have gotten super popular and are known for helping with stress. Grab this colouring book and pair it with these erasable colouring pencils for a mom who needs to reactivate her creative side while de-stressing and relaxing.
Similar to the colouring books, these are not only relaxing and fun, but they also make great art pieces. My mom has this one that she's going to start painting soon. I LOVE this canvas and can understand why it's currently Amazon's choice! In general, the numbers on the canvas tend to be quite small so a magnifying glass with the kit would enhance the gift even more.
Satin PJs paired with Comfy slippers
I don't think ladies can ever have too many PJs and satin pjs take comfort and style to a next level. This set is currently an Amazon fav and comes in several chic colours. Add some fluffy cozy slippers and she'll definitely appreciate this gift even more.
Cactus and Succulents Subscription Box
This subscription box is a great gift for plant moms or those who want to start their plant journey as cacti and succulents tend to be more forgiving. One reviewer who received it as a gift described it as a beautiful collection of plants.
Audiobook Subscription paired with Wireless Headphones
This audiobook gift subscription is great for moms who love reading but don't have time to read physical books. I had an Audible subscription for a few years and it was a life saver while stuck in traffic, commuting or doing chores. The Audible Plus subscription opens up access to lots more original content such as podcasts. Add some wireless headphones as part of the gift to make listening in public even easier for mom.
Lazy susans are great organizers and this chic rotating cosmetic organizer is a great fit for a mom who needs to organize her toiletries, perfumes or cosmetics with a stylish solutions.
If you'd like to make a personal gift for a mom or group of moms, and love doing DIYs, check out these posts:
I'll keep updating this list throughout the year so be sure to PIN IT so you can have ideas that also work great for birthday gifts or Christmas gifts as well!